We're dog people. We're foodies. We're inclusive. We're inviting. We love to have a good time and want to make sure you have one too. We also want to help celebrate and encourage the bond between you and your pup by providing the safest, cleanest, and most fun space possible where you can play and be social together, year-round. Oh, and we are SUPER proud to be Tucson's first and ONLY dog-focused social club!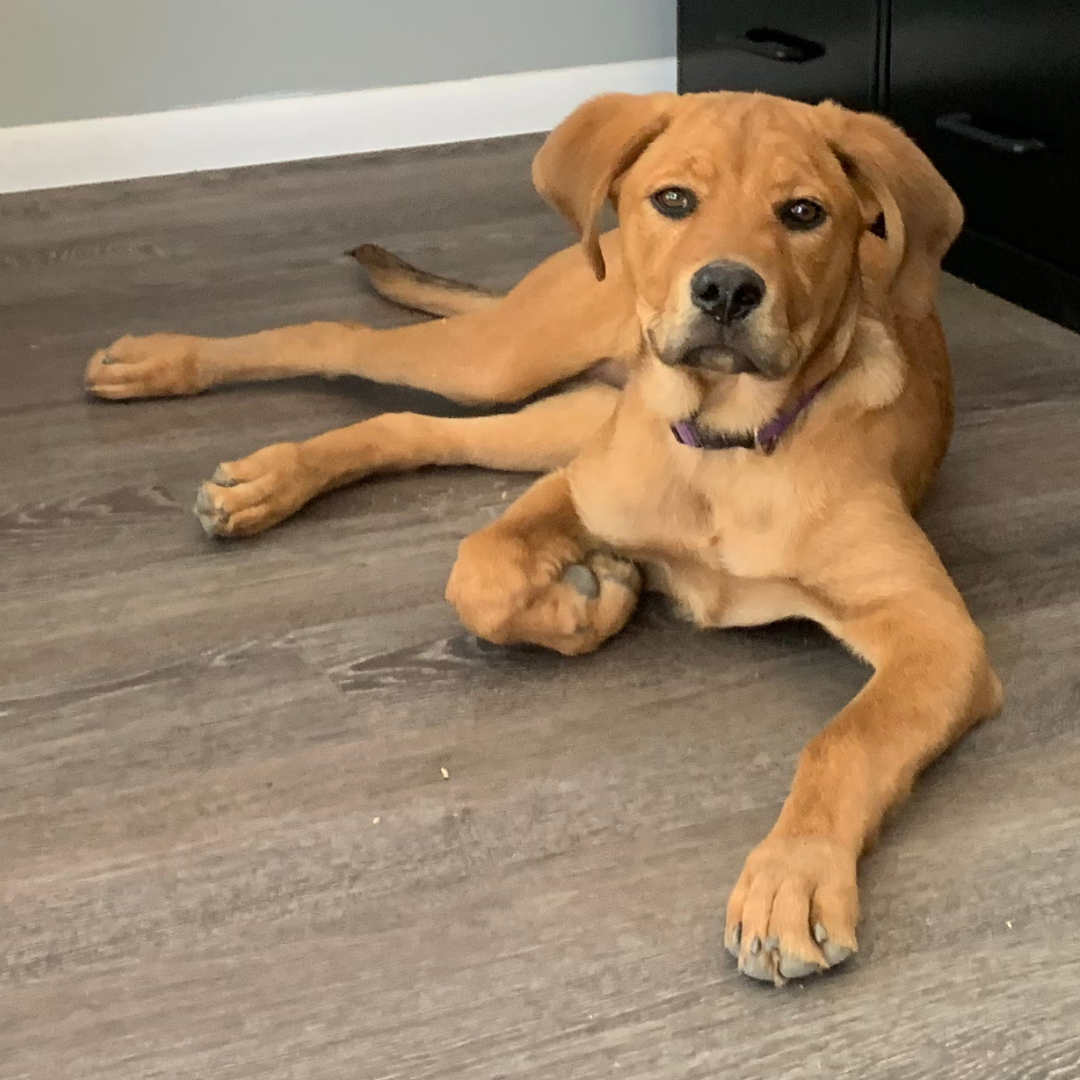 MACY
Macy is not only a founding member of Dogs of Tucson, but she is also on our official Welcome Committee and the Chief Barketing Manager. Macy has been one of the driving forces behind bringing The Bark Park to Tucson!
MARIE
Marie is fluent in canine and used to working with a large group of dogs. She has experience in grooming, doggie daycare, boarding, and training. She also has her Fear Free certification, but above all, she really understands dog body language and communication. Marie has experience mentoring and training dog coaches and newer team members through her previous employment. She is a diamond in the ruff and we are so excited to have Marie working alongside us, acting as a guide, mentor, and leader to our team.
KATIE
Hello, my name is Katelyn. Throughout my life, I have been a huge animal lover. When I was little our family got our first of many family dogs and my grandma took me to go trail riding. Those experiences completely changed my life because that is where my love of animals really started and grew. When I was in my first two years in high school was I involved in the National FFA organization and I showed market steers. Through that opportunity, I gained a love for veterinary medicine which caused me to go into the Veterinary Science Program at Pima JTED. I am currently in my second year in the program and have gained my Pet CPR and First Aid Certification as well as my Fear-Free Animal Handling Certification. In this program, I am also working toward my Veterinary Assistant License and NAVTA certification. I currently have two dogs named Saddie and Stella. Stella is a 90-pound Chocolate Labrador mix and Saddie is a 55-pound Golden Retriever Australian Shepherd mix. I am experienced in caring for dogs, cats, and various species of livestock like horses, cattle, sheep, goats, and pigs. I am excited to meet you and your dog.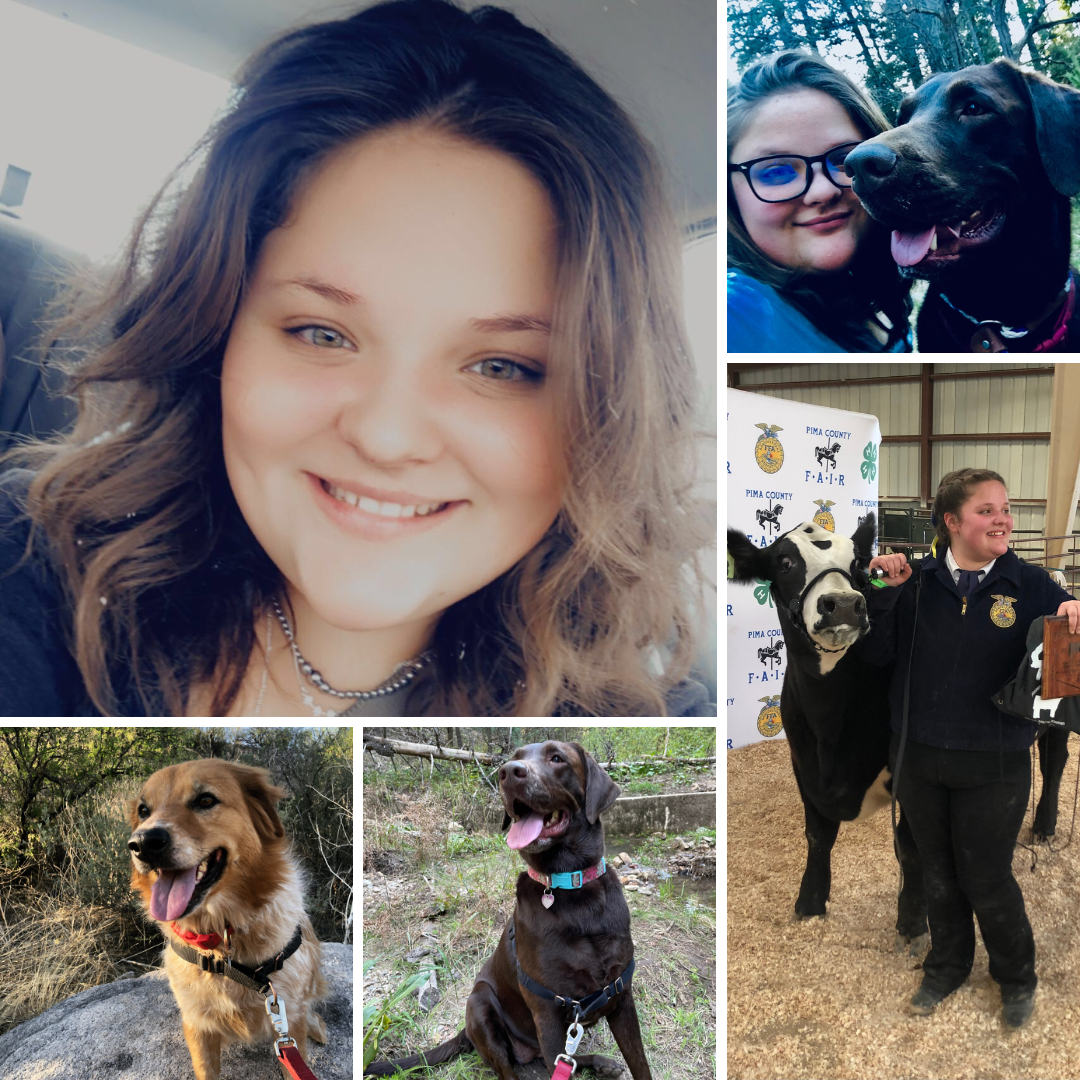 GREG
I'm Greg, and working with animals has been a lifelong journey for me. Growing up, my home was always filled with pets. Dogs, cats, horses, and even mules were a part of my family. As a teenager, I developed a deep passion for animal welfare, which led me to start volunteering at a local wildlife rescue. Since then, I've been following my passion wholeheartedly.
Volunteering in shelters has given me valuable experience and a strong connection with animals. I've always wanted to combine my love for the outdoors with my affinity for animals, and that's when I found the perfect match. It's an incredible way for me to spend my days, exploring and adventuring with my furry companions. The joy and fulfillment I experience from being in the company of these amazing animals is simply unmatched.
DENNIS
I grew up around EMTs, Firefighters, and Dogs. I have my CPR certification and I am currently in college to get my doctorate degree. I am looking forward to meeting your dogs and being able to provide them a safe place to play.
DIANA
I gained experience through the west-med veterinary assistant program. I am a (NAVTA) certified Veterinary assistant, going to the University of Arizona to pursue a career as a veterinarian. I am also Fear Free Certified.
MOLLIE
My name is Mollie and I'm currently a junior at the University of Arizona studying veterinary science and entomology. In my free time I ride for the UofA equestrian team, foster dogs for the humane society, and enjoy playing with my gerbil Frank. I am excited to be part of the Dogs of Tucson team to interact with a variety of dogs and create a safe fun place for them to play.
NICK
I've chosen to work with dogs mostly because I've always loved them. I find working with dogs very fulfilling and something I genuinely enjoy doing. Being able to work and interact with dogs has lead me to the first job that I was excited to do and I have learned more than I could possibly put into words.
REAGAN
I've been a huge animal lover my whole life and I've always wanted to work with animals. . I have experience working in doggy daycare and that as well as Dogs of Tucson is a step towards the career path I want to go down.
SAMARA
Hello, my name's Samara, I've lived with and taken care of all kinds of animals my whole life. Dogs, cats, and exotic pets such as ferrets, snakes and even tarantulas. I have experience feeding, playing, and administering oral medication. I am excited to get to know you and your dog at The Bark Park.
SIERRA
I have always leaned towards animals every opportunity I got. At 16 I started working at animal hospitals assisting in surgeries and gaining knowledge. I am majoring currently in veterinary studies with an emphasis on livestock and equine at the University of Arizona. I can't wait to give all my love to your dogs!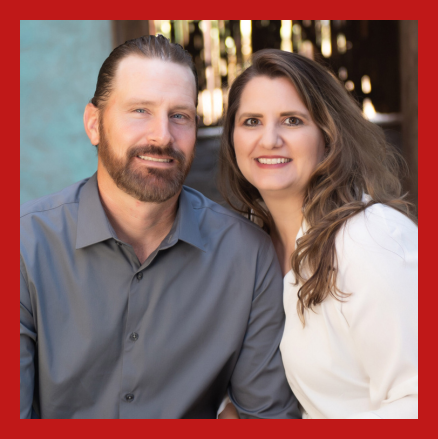 Frankie, an entrepreneur at heart, has been talking about starting a dog-related business for over 10 years. When she met Robert, an even bigger animal lover, the two of them knew that one day they would build a safe place for dogs and find a way to help animals in need. The two share a passion for Dogs of Tucson as well as many hours of experience training and being trained by dogs.
Frankie also founded Working For Wags, which is a team of local pet sitters and dog walkers that provide in-home services throughout Tucson. The Working For Wags team is made up of vet techs, vet assistants, dog daycare specialists, and other dog-trained professionals. 🐾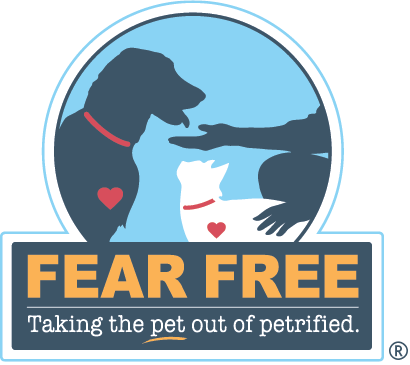 Frankie has years of knowledge and experience built from working in the food industry, retail, and running membership-based programs. She has a vast knowledge of customer service and knows what it takes to run a business.
Robert has experience with various animals from working on a ranch, as well as a long history of being an animal lover. He has an extensive background in construction and is an electrician by trade. Robert founded and runs his business, M78 Electric.
Their pack consists of their dogs Max, Maddie, and Macy, a sulcata tortoise named Michael, and three chickens, Ethel, Betty, and Angel.
Max was found in a dumpster as a puppy. Cat, Frankie's daughter, met Max at an animal shelter and asked her mom to come to meet him. Max has been with Frankie now for 13 years.
Maddie was adopted by Frankie & Robert from PACC. She taught them a lot about patience and helped them become better dog owners. Maddie has been part of the pack now for 5 years.
Macy is the newest member of the pack. She is the happiest fur-riend! She loves to run and play, but her favorite things are tennis balls.
Their pack is one of the many reasons that Frankie & Robert are so passionate about The Bark Park. The couple loves walking their 3 dogs, however, they encounter many loose dogs on their daily walks. Dog owners, you may be familiar with the dangers of not knowing whether a loose dog you encounter is friendly or not!
If you ask Frankie what made her want to move forward now, she will tell you the final push happened when walking their dogs. They encountered a loose, unfriendly dog in the park by their house, which resulted in an hospital stay for their youngest pup, Macy.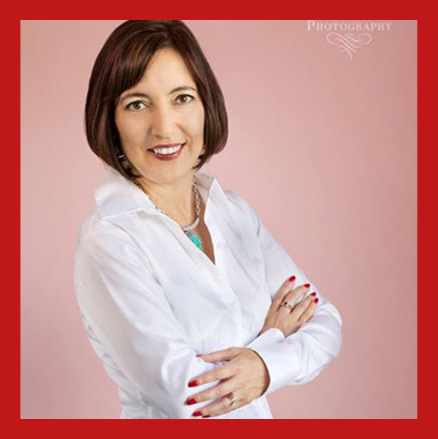 Milena has always loved animals and is constantly seeking their company. She has been traveling extensively, pet sitting, and has made many furry friends all over the U.S. and Mexico. Milena has also been in the business world all her life, helping companies with accounting, finance, HR, contract management, and compliance.
Over the last few years, she has been telling all of her friends that her next venture would involve animals. That's when she came across the concept of Dogs of Tucson and immediately knew that it would be a great fit.
Attention all canine enthusiasts! Work with us!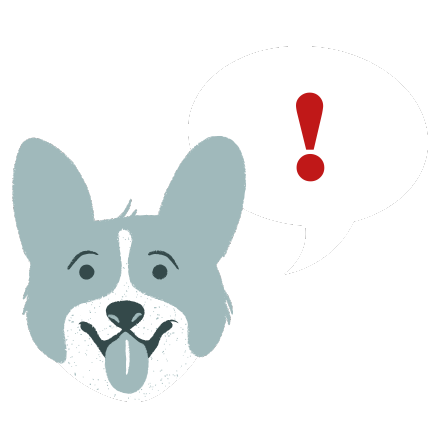 Our pack members are not just dog lovers, but people who are dedicated to improving the well-being and quality of life of their furry friends. Are you a dog-experienced professional looking to join a new team?
Member Concierge
Our Member Concierge is responsible for welcoming members to the park and maintaining the Barkery. We are looking for enthusiastic, dog-loving individuals with previous sales, customer service, or other service industry experience. Must be outgoing, positive, and inviting, as they are the first human our members will interact with! The ideal candidate will assist guests with their needs, offer product knowledge, handle transactions, while being personable and friendly. Candidates must be able to work a flexible schedule including evenings, weekends, and holidays.
Job Functions:
Check in members and register new members.

Walk new members through pricing, rules, and the registration process.

Help answer any questions about the facility for new and existing members.

Answer the phone.

Have the ability to multi-task and balance priorities.

Check out customers for retail purchases.

Help all guests get set up with the self-service dog wash station, then stock towels and clean after each use.

Stock inventory as needed.

Pawsitively resolve issues as they arise and determine resolutions  – communicate all issues and resolutions to management.

Other duties as assigned.
After Hours/Evening Canine Kennel Attendant
This position will ensure the proper care of all overnight guests making sure they are safe and cared for while deep cleaning the facility. Ability to work independently, following directions without direct supervision.
Job Functions:
Ensure all dogs are safe and secure.
Comfortable working with all types of dogs of all breeds, sizes, and temperaments.
Must be comfortable administering medications.
Be on alert and quickly address any signs of stress.
Clean and disinfect indoor and outdoor areas of the facility and restock supplies as needed.
Protect dogs and property by maintaining a safe and secure environment.
Observe for signs of crime or disturbances.
Monitor and control access at building entrances.
Collect trash/waste when needed and deposit in appropriate waste receptacles.
Preferred previous experience working with dogs in an overnight positions
Park Rufferee
Park Rufferees will help monitor ruff play and aid in keeping the park clean and pristine. We are looking for enthusiastic, dog-loving individuals with previous doggy daycare or dog training experience.
As a Rufferee, you will be the second pair of eyes within the facility to ensure all dogs are playing safe and having fun! Remember, pawrents are responsible for their dogs at all times. This candidate will be on the lookout for any and all signs of potential aggression and will be responsible to separate dogs into our designated time-out areas. This role is integral to creating the paw-fect experience for our furry members and their families. Human energy and attitude greatly affect the entire vibe at Dogs of Tucson, especially with the dogs. They pick up on our energy, so it is very important that our employees have the right personality for both our team and the dogs. This candidate will also make sure the facility is kept clean and pristine.
Job Functions:
Ensure all dogs are safe and having fun at The Bark Park.

Be on alert and quickly address any signs of stress.

Assess if time-outs are needed and execute that process.

Clean and disinfect indoor and outdoor areas of the facility and re-stock supplies when needed.

Collect trash/waste when needed and deposit in appropriate waste receptacles.

Assist pawrents with park usage, help answer questions, and troubleshoot issues.
Job Qualifications/Requirements:
Must be 18+ years of age.
MUST have knowledge of dogs & dog behavior.
Must be comfortable around all breeds and sizes of dogs .
1+ years of doggy daycare or dog training experience is preferred.
Must be able to be on your feet for long periods of time.
Capacity to work in a fast-paced environment
Must be good with dogs AND humans.
Must be friendly, warm, and inviting.
Ability to multi-task and balance priorities.
A strong work ethic, adaptable and a proactive problem solver.
Strong communication skills.
What we offer:
A super fun work environment!
Discounted membership for your pack during employment.
Flexible scheduling.
Employee discounts.
Opportunity for advancement.
If you are interested in learning more about a position, send our chief barketing officer, Macy, your resume.
"Dogs never bite me. Just humans." ― 🐾
"Happiness is a warm puppy." ― 
🐾
"Dogs do speak, but only to those who know how to listen." – Orhan Pamuk
🐾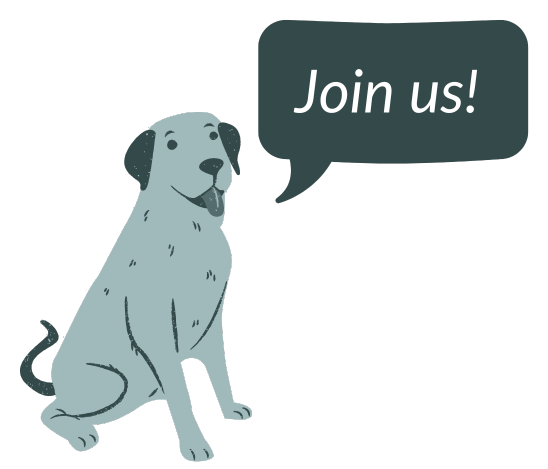 Collaborators
We are searching for collaborators! Collaborators are dog-related businesses interested in bringing your top-notch dog services to our clients. 
We want our collaborators to be the best-of-the-best in their industry. That's why we want to bring their services or products to our clients. Collaborators may offer their services on-site or at their own location. If you are interested in learning more, please use the form below to let us know about your interest and we will reach out to discuss options.
Sponsors
We are searching for Sponsors! Sponsors are businesses that are not dog-related that want to sponsor The Bark Park, host events, and become a part of our dog community.
If you are interested in learning more, please use the form below to let us know about your interest and we will reach out to discuss options.
Retail
The Barkery will have a selection of locally-sourced products, toys, and treats available for dogs and humans! We are looking for a selection of food and drink options, as well a unique dog and human products.